Whether your kid/teen is online or in person, many kids and teens are feeling increased amounts of anxiety. The desire to go back to school, see friends and teachers, and get back to routines is met with fear of managing and coping with things they have not had to face in months
Academic rigor
Social pressures
Getting sick, and social pressures to name a few.
Back to routines, homework
Here's some tips to help start school year with less stress and MORE ease and confidence.
1. Allow them to worry and schedule time for talking about emotions.
Telling your child not to worry won't keep them from doing so. If they could bury or shove their feelings away, they would. Allowing your child to worry and express their emotions freely is parenting with emotional intelligence.
–They can even decorate a box or container to keep their worries in. During worry time there are no rules on what a valid worry is. When the time is up, close the box/jar and say goodbye to the worries for the day.
When worries come up during the day (say, right before school, when you're in a time crunch), you can remind your child that you will talk about the worry at "Worry Time." Over time, you may notice that your child doesn't have enough "worries" to fill 10-15 minutes. Now you can use this extra time to just talk and connect!
2. Name our emotions: If you can name it you can tame it. if you don't know why or how you feel, you don't feel confident.
Help them use feeling words to describe inner emotional truth and calm down the (fight, flight, freeze) center in the brain. Use 'I feel" statements…
"I feel…. anxious, frustrated, upset, happy, joy etc.) Our emotions are largely controlling, not just how we feel, but how we respond to the world and what we're doing in our lives.
Builds resilience to work through the discomfort of tough emotions so they don't call the shots and have power over how they want to show up and lead in school, relationships and in life.
 VET your emotions. Here's How:
Validate:

Name one emotion you're feeling. Then, ask yourself, "what else am I feeling?"

Explore:

What is the emotion trying to tell you? What other emotion might help you meet the need/desire/purpose? Align your actions to feel that way.

Transform:

Use your strengths to shift energy with actions steps on how will you go forward with purpose. What are 3 action steps you can do to move through the discomfort

the emotion. Reflect on your values and lead towards them.
3. Create a Emotional Wellness Plan:
Once you have identified the source of anxiety or stress, come up with a plan. Too rushed in the morning? How about changing the morning routine? Perhaps you can plan to go to bed and wake up earlier. Try setting out clothes the night before or packing the backpack before bed. Getting lunch, and snack ready night before. Create checklist, visuals with pictures child can check off. Use timers to get things done etc. Consider a morning music playlist that is calming or energizing to play in mornings. The more input you invite from your child about forming a plan, the better things will likely go as it gives them a sense of control over their anxiety and develop resilience skills.
4. Recognize Progress + Accomplishments:
Teaching kids/teens progress over perfection is key to build confidence and resilience and reduce anxiety. Point out new solutions that are working. The resilience skills practiced daily to get to the journey. This is great modeling to help your child implement the above steps when future stressors impact their anxiety levels. It also creates a sense of efficacy and a solution-focused mindset.
 

Research shows For every 5 negative comment give 1 positive.
5. Validate Feelings:
Feelings First…Problem Solve Last…Don't mini lecture…Keep it simple! Children (like all of us) want to feel heard and understood.  Say what you think your child is feeling. "You're feeling_____"

"You're really upset right now"
"You're feeling really mad"
"You're feeling really happy right now"
"You're feeling furious"
You've got a lot of hurt feelings right now"

"You're feeling worried"
6. Tips For Back-To-School Stress:
👉Begin Conversation Early: Take a breath and keep your cool. Allow them to worry. Set aside time to have a conversation with no distractions.

👉Provide the consistency: Provide kids with consistency and stability where you can, which is at home. Try your best to make sure meals, family time, sleep, and other routines as regular as possible.

👉Keep their schedule manageable: It's excellent to encourage our kids to be high achievers, challenging classes, and participant in sports, club activities etc. But be vigilant that they don't become overloaded.

👉Look for signs of stress and anxiety: Some of the things to look for include changes in energy, sleeping or eating habits, mood swings, increased headaches, loss of interest in activities, and difficulty concentrating.

👉

Parent Back to school workshop was a success. If you would like to schedule a online workshop 1:1 or group setting with MORE tips to raise confident, emotionally intelligent kids, reply back to this email. 
Testimonials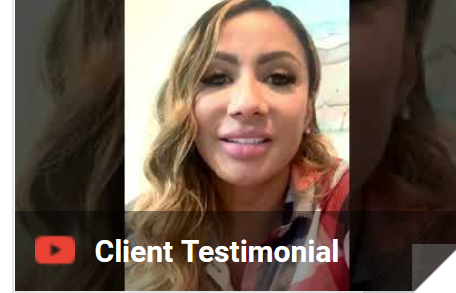 👉

Parent Back to school workshop was a success. If you would like to schedule a online Zoom workshop 1:1 or group setting to learn MORE tips or dive deeper in these topics to raise confident, emotionally intelligent kids, reply back to this email to set up a FREE consultations.
XO,
Tabatha Marden
Instagram: @tabmarden
Latest posts by Tabatha Marden
(see all)
https://tabathamarden.com/wp-content/uploads/2021/08/Back-To-School-Blog.png
1080
1080
Tabatha Marden
https://tabathamarden.com/wp-content/uploads/2018/07/full_blackt-300x300.png
Tabatha Marden
2021-08-01 07:27:27
2021-08-01 07:32:39
Back 2 School Readiness Tips to build confidence and emotional intelligence in kids/teens NOW and throughout school year